IPL – Intense Pulsed Light
All types of IPL treatments are generally gentle and non-invasive.
The amount of pain or discomfort experienced with IPL hair removal will of course vary with the individual. Generally, the feeling is described as a discomfort rather than a pain. One way to describe the sensation is to say that it is like an elastic band being snapped against the skin. It is not necessary to have local anesthesia injected prior to the treatment.
Unlike standard lasers, which each emit a specific wavelength (and therefore can only deal with a particular skin problem), the IPL emits a spectrum of several different wavelengths. It is thus possible to isolate the desired wavelength with the aid of filters and thus to treat a greater variety of cutaneous conditions.
IPL can effectively treat pigment spots, small facial veins and many other types of skin lesions.
The treatment will be tailored to your needs and shaped to achieve the desired results.
Laser treatment of hair removal is effective on hairs that are in their growth or anagen phase. From your first session, the IPL destroys 15% to 30% of hairs.
The number of IPL sessions you will need will depend on your hair type, your hair's growth cycle, and the exact area being treated. Generally, you may need from 8 to 10 sessions overall. Sessions are usually scheduled about a month apart.
Why choose IPL?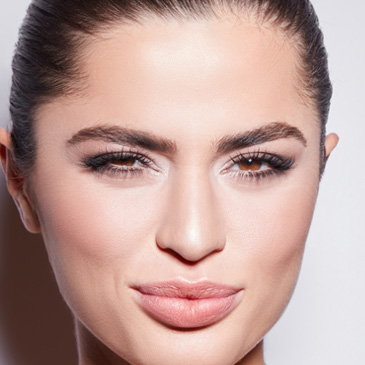 IPL Therapy is an appropriate solution if you want to:
Remove unwanted hair
During your first consultation, the physician will determine your suitability for Laser Hair Removal and will discuss your expectations from the procedure. The physician will explain the technology behind IPL and you will be encouraged to ask any questions regarding the treatment. If you wish to remove some skin flaws or some unwanted hair, IPL will be the most effective treatment choice.


Free your skin from blemishes, skin discoloration and other facial imperfections, while restoring your skin and stimulate the collagen production.

Improve the appearance of small veins that can be evident to the eye, by fading and making them disappear.

Smooth your skin and minimize the sizes of pores.

Treat acne.
Latest From Our Blog
Get a radiant complexion in time for the
Valentine's Day!
This is the perfect time to give love to your skin.
Zero blemishes on your skin
What could be sexier than soft skin! Whether it's your face or your […]
INTRACEUTICALS OXYGEN INFUSED SERUMS TREATMENTS… INSTANT VISIBLE RESULTS
Intraceuticals Oxygen Infusion Therapy, also known as Madonna Facial or Celebrity Facial, is a non-invasive treatment that targets fine lines, wrinkles and significantly improves skin hydration. It also […]
With the years, the skin accumulates imperfections: wrinkles and fine lines, damages by the sun, scars, brown spots, black spots, stretch marks, etc. And if there was a technique without pain to give a shine […]