Our products are backed by science and designed to prevent signs of future damage, protect healthy skin, and correct the appearance of previous damage. Our mission at Dermavision is to improve overall skin health. Dedicated to this purpose, we make one simple promise—to provide advanced skincare backed by science. Born from decades of skin health research that led to pivotal breakthroughs in antioxidants, our high potency formulas are concentrated in pure actives and proven to penetrate optimally into skin.
Made in France and employed in 120 countries around the world, our range of products is used by dermatologists, medi- spas and the most prestigious institutes of the world, for complete aesthetic procedures and daily home care.
PREVENT, PROTECT, CORRECT
To maintain and improve skin health, an effective skincare regimen must contain three fundamental elements: Prevention, Protection, and Correction. The Sothys and Vivescence products philosophy is built around these principles. Designed to prevent signs of future damage, protect healthy skin, and correct the appearance of previous damage, Sothys is committed to advanced skincare products that are backed by science.
PREVENT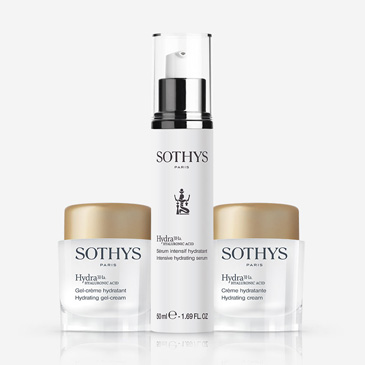 Ultimate protection from environmental skin damage
Even the best broad spectrum sunscreen can only block up to 55% of the damaging free radicals generated by UV exposure, but Sothys antioxidants are specially designed to neutralize damaging free radicals.
When used together, Sothys antioxidants and sunscreens provide better protection by preventing the visible signs of photoaging and promoting optimal appearance of skin health.
PROTECT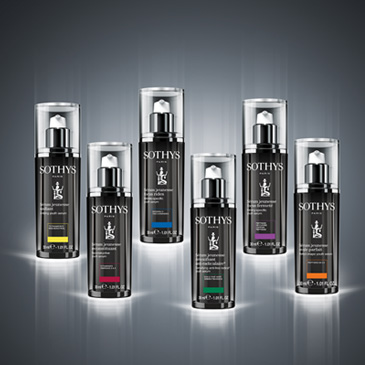 EFFECTIVE PROTECTION AGAINST PHOTOAGING
The Sothys line of sunscreens provides broad spectrum UVA/UVB protection. Formulated with Celligent™ (to optimise skin cell functions and thus preserve the skin's youth capital);calcified algae;Sunflower extract( to minimise the appearance of sunburn cells and strengthen the skin's natural protection), skin is protected from the entire spectrum of damaging UV rays, not just sunburn. Unlike the pasty, white zinc oxide sunscreens of the past,Sothys sunscreens are formulated with cosmetically elegant textures.
CORRECT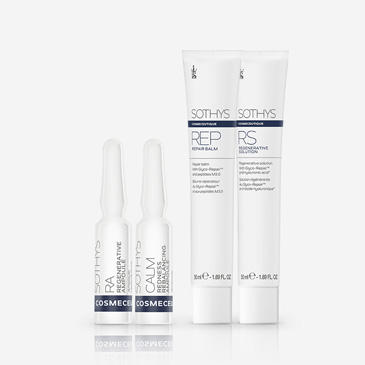 TARGETED TREATMENTS FOR SPECIFIC SKIN PROBLEMS
Sothys corrective products combine anti-aging, clarifying, moisturizing, and exfoliating ingredients to help rehabilitate the look of skin, restoring a healthier and more youthful appearance.
Our active ingredients and advanced technologies improve the look of fine lines, wrinkles, acne, and more.

VIVESCENCE® laboratories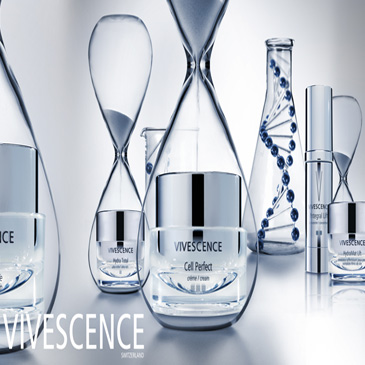 Innovative and spectacular
Innovative and spectacular, this exclusively anti-aging range is based on Switzerland's knowledge and reputation for excellence.
The fruit of unrivaled scientific thought and collaboration of international expertise, VIVESCENCE® laboratories have created state-of-the-art institute treatments and have combined them with complex product lines incorporating the most effective active ingredients in the world. The VIVESCENCE® proven product line is a pioneering breakthrough in neurocellular science.
Always concerned to offer you the best on the market. Always on the cutting edge of cosmetic technology.
We offer each of you, in exclusivity, a new VERY innovative line based on Botanical Stem Cells.A complete line, powerful, and sensitive to your needs. Vivescence will offer you anti-aging results worthy of your expectations. A line where ALL products are paraben free and alcohol free.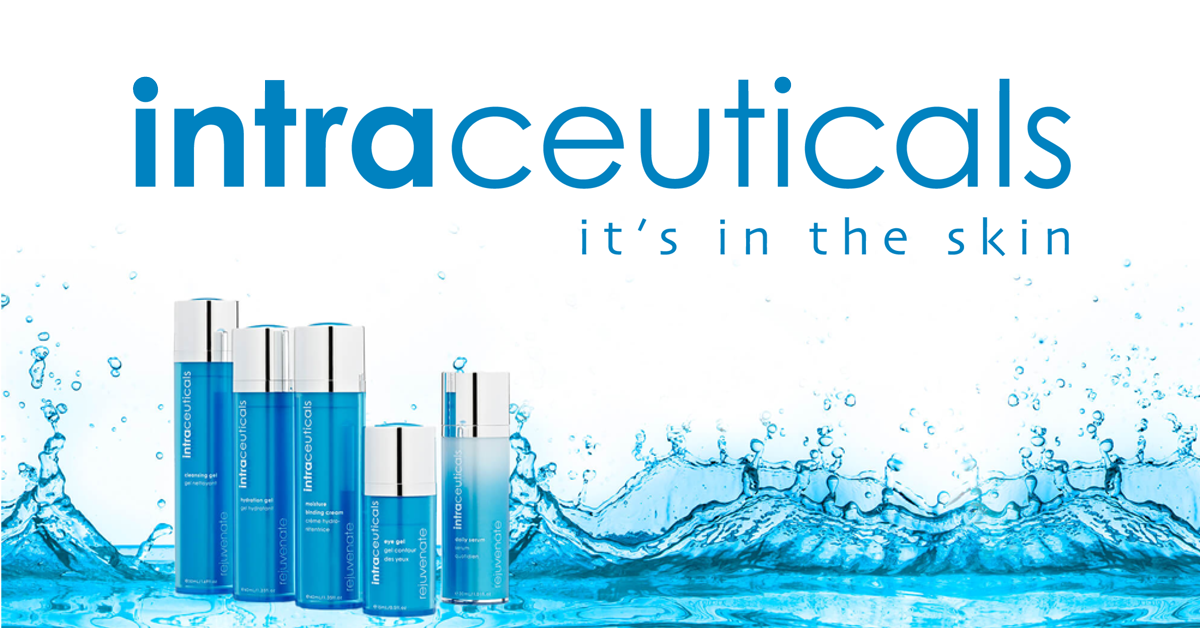 Intraceuticals
Intraceuticals' proprietary 3 Step Hyaluronic Layering is an underpinning philosophy behind the entire Intraceuticals product range. The layering process combines three specific combinations of Hyaluronic which work together to provide perfect hydrodynamics designed to deliver hydration and ingredients to the upper layers of the skin.
Intraceuticals revolutionised the use of multi-weight Hyaluronic as both an exceptional hydrator as well as an effective delivery system for anti-ageing and specific concern ingredients. Cutting edge research led to the development of Intraceuticals' patented "3 Step Hyaluronic Layering" technology which is the foundation of Intraceuticals skincare.
Satiate skin micro HA and actives
Surround cells in an active reservoir to sustain day-long medium HA & more
Bind the matrix in : keep dryness and free radicals out large HA as barrier
The highly effective skincare products are designed to maximise the treatment and help balance and correct skin concerns such as dehydration, skin ageing, pigmentation and problem prone skin.
Latest From Our Blog
Get a radiant complexion in time for the
Valentine's Day!
This is the perfect time to give love to your skin.
Zero blemishes on your skin
What could be sexier than soft skin! Whether it's your face or your […]
INTRACEUTICALS OXYGEN INFUSED SERUMS TREATMENTS… INSTANT VISIBLE RESULTS
Intraceuticals Oxygen Infusion Therapy, also known as Madonna Facial or Celebrity Facial, is a non-invasive treatment that targets fine lines, wrinkles and significantly improves skin hydration. It also […]
With the years, the skin accumulates imperfections: wrinkles and fine lines, damages by the sun, scars, brown spots, black spots, stretch marks, etc. And if there was a technique without pain to give a shine […]