FACE CARE
We are dedicated to enhancing your natural beauty
LumiFacials
Photobiostimulation for skins of all ages and colors.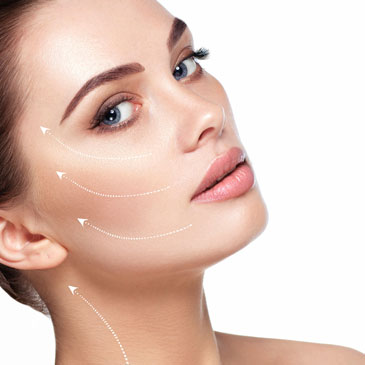 Photobiostimulation is an in-depth treatment based on the beneficial and rejuvenating effects of light emitted by LED (Light Emitting Diode). It is complementary to the treatments of
aesthetic medicine
.
Principle:
Cells absorb light photons and convert that energy into biochemical stimulation. The metabolic process that results from it allows to repair and regenerate cells, depending on the nature of the wavelength (color) emitted. Each wavelength, that – each color, will have a specific action on the cells of the skin.
Latest From Our Blog
Get a radiant complexion in time for the
Valentine's Day!
This is the perfect time to give love to your skin.
Zero blemishes on your skin
What could be sexier than soft skin! Whether it's your face or your […]
INTRACEUTICALS OXYGEN INFUSED SERUMS TREATMENTS… INSTANT VISIBLE RESULTS
Intraceuticals Oxygen Infusion Therapy, also known as Madonna Facial or Celebrity Facial, is a non-invasive treatment that targets fine lines, wrinkles and significantly improves skin hydration. It also […]
With the years, the skin accumulates imperfections: wrinkles and fine lines, damages by the sun, scars, brown spots, black spots, stretch marks, etc. And if there was a technique without pain to give a shine […]